Ad blocker interference detected!
Wikia is a free-to-use site that makes money from advertising. We have a modified experience for viewers using ad blockers

Wikia is not accessible if you've made further modifications. Remove the custom ad blocker rule(s) and the page will load as expected.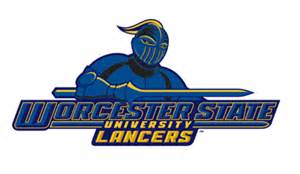 The Worcester State Lancers are a Men's Division III team in MASCAC.
On November 11, 2016 the team announced they had signed an agreement to become the anchor tenant at the Worcester Sports Center which is an arena under construction in the Canal District of the city of Worcester, Massachusetts.  The facility will open in time for the 2017-18 hockey season.  The facility will be host to all team games and practices.  The team will have a permanant locker room in the facility.  The school had been previously playing at the Hart Center on campus of College of the Holy Cross which was several miles away from the school.