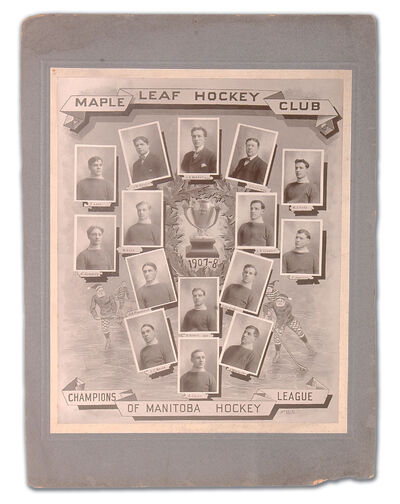 The Winnipeg Maple Leafs were a senior team based in Winnipeg, Manitoba. The team played in the Manitoba Professional Hockey League and were league champions in 1907-08.
They won the 1907-08 Manitoba Senior Playoffs and challenged, along with the Edmonton Eskimos, the Toronto Trolley Leaguers and the Ottawa Victorias, for the Stanley Cup in 1908, which was ultimately won by the Montreal Wanderers.
Ad blocker interference detected!
Wikia is a free-to-use site that makes money from advertising. We have a modified experience for viewers using ad blockers

Wikia is not accessible if you've made further modifications. Remove the custom ad blocker rule(s) and the page will load as expected.