Ad blocker interference detected!
Wikia is a free-to-use site that makes money from advertising. We have a modified experience for viewers using ad blockers

Wikia is not accessible if you've made further modifications. Remove the custom ad blocker rule(s) and the page will load as expected.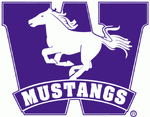 "Mustangs" is the name of the sports teams of the University of Western Ontario, located in London, Ontario. They are members of Ontario University Athletics (OUA) and Canadian Interuniversity Sport (CIS).
The Western Ontario Mustangs hockey team started playing in various Senior, Intermediate, and Junior competitions with Wikia links going back to 1914-15. They also competed in the Intermediate Intercollegiate Series most seasons from 1925-26 to 1938-39.
The team re-started in 1964-65 when they entered the QOAA where they remained until the conference ended in 1970-71. In 1971-72 they joined the Ontario Universities Athletic Association (OUAA) once the Ontario and Quebec conferences were re-organized along provincial lines.
List of Seasons 1914-15 to 1938-39
Edit
Sources:
Season-by-Season RecordsEdit
Click on the links in the "Year/Comp." column to go to the page for that season.
QOAA 1964-65 to 1970-71Edit
Notes:
1964-65 started one division format.
1968-69 returned to the two division format.
OUAA/OUA years with ties 1971-72 to 2002-03Edit
OUA years with ties and OT losses 2003-04 to 2006-07Edit
OUA years without ties 2007-08 to presentEdit
Notes:
1971-72 started two division format: East and West.
1975-76 started three division format: East, Central, and West.
1979-80 started one division format.
1987-88 QUAA teams joined the OUAA and it returned to a three division format.
1989-90 returned to the two division format.
1993-94 started a four division format: Far East, Mid East, Mid West, and Far West.
1997-98 OUAA became OUA.
2009-10 returned to the two division format.
C means Central division
FW means Far West division
W means West division
University Cups
Edit
Championships
Edit
IIS - Ontario - 1933
Queen's Cup - OUAA: 1995
Queen's Cup - OUA: 2005, 2009
University Cup: 2002
Alternate Logos
Edit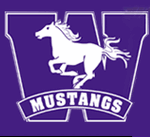 OUA Team Links
Edit
West DivisionEdit
East DivisionEdit
Mustangs who played in the NHLEdit