Western Ontario Junior B Hockey League
Talk

0
Share
Ad blocker interference detected!
Wikia is a free-to-use site that makes money from advertising. We have a modified experience for viewers using ad blockers

Wikia is not accessible if you've made further modifications. Remove the custom ad blocker rule(s) and the page will load as expected.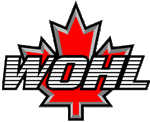 The Western Ontario Junior B Hockey League, also known as the WOHL, was a Junior "B" ice hockey league in Ontario, Canada. The league was sanctioned by the Ontario Hockey Association and Hockey Canada. As of 2007, the league was merged into the Greater Ontario Junior Hockey League.
This league is the second league to be known by this name. In 1968, the original Western "B" went renegade from the Ontario Hockey Association. In 1972, that league became the Southern Ontario Junior A Hockey League. The new Western "B" was created to help curb the over-expanding Central Junior B League.
Member Teams
Edit
Eastern Division
Edit
Western Division
Edit
Playoff Champions
Edit
2008 Tecumseh Chiefs
2007 Strathroy Rockets
2006 Chatham Maroons
2005 Chatham Maroons
2004 Chatham Maroons
2003 Petrolia Jets
2002 Sarnia Blast
2001 Chatham Maroons
2000 Chatham Maroons
1999 Chatham Maroons
1998 Chatham Maroons
1997 Strathroy Rockets
1996 St. Thomas Stars
1995 St. Thomas Stars
1994 St. Mary's Lincolns
1993 Sarnia Bees
1992 London Diamonds
1991 Chatham Mic Macs
1990 Chatham Mic Macs
1989 Sarnia Bees
1988 St. Thomas Stars
1987 St. Thomas Stars
1986 St. Thomas Stars
1985 St. Mary's Lincolns
1984 London Diamonds
1983 London Diamonds
1982 Sarnia Bees
1981 London Diamonds
1980 Windsor Royals
1979 Windsor Royals
1978
1977
1976 St. Marys Lincolns
1975
1974
1973 Sarnia Bees
1972 St. Marys Lincolns
1971 Stratford Warriors
1970 Stratford Warriors
Previous Member Teams
Edit
External links
Edit