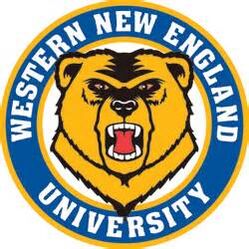 The Western New England Golden Bears are a Men's Division III team in ECAC Northeast.  The school was called Western New England College until July of 2011 when it was renamed Western New England University
.  The university is located in a suburban neighborhood in Springfield, Massachusetts near the border with Wilbraham, Massachusetts. The team plays out of the Smead Arena in Springfield about 2.5 miles (4 km) off campus.
The program was established for the 1980-81 season.  The team appears to have joined the ECAC for the 1983-84 season.  The team will become a member of the Commonwealth Coast Conference as the ECAC Northeast morphs into the CCC for the 2016-17 season.