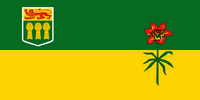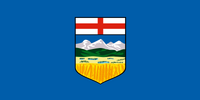 This was a senior hockey league based in Alberta & Saskatchewan. Its teams were eligible for the Allan Cup, It lasted for five seasons (1945-46 to 1949-50) It then changed its level to Major and became the Western Canada Major Hockey League for one season.
This league had a lot of success in the Allan Cup playoffs. Its champion always made it to the finals. Two teams won the Allan Cup.
List of Champions
Edit
- * Won Allan Cup.
List of Seasons
Edit
The league restarted
Edit
In 1966 the Saskatchewan Senior Hockey League admitted teams from Edmonton and Calgary and renamed itself the Western Canada Senior Hockey League.
This new edition of the league lasted for three seasons before breaking into separate provincial leagues again.
The new league's List of Champions
Edit
The new league's List of Seasons
Edit
Ad blocker interference detected!
Wikia is a free-to-use site that makes money from advertising. We have a modified experience for viewers using ad blockers

Wikia is not accessible if you've made further modifications. Remove the custom ad blocker rule(s) and the page will load as expected.