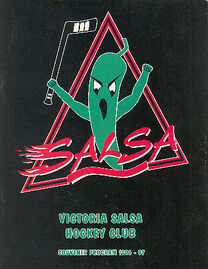 For a more thorough history of the franchise please visit the Victoria Grizzlies page.
The Victoria Salsa were a junior A team.
They played in the British Columbia Hockey League from 1994-95 through 2005-06. They were then renamed as the Victoria Grizzlies.
The Salsa won the league title in 2000-01.