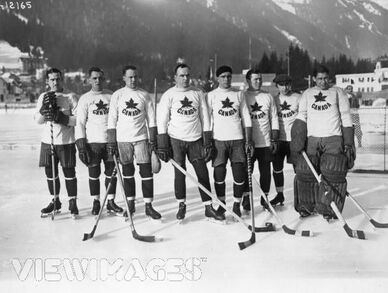 The Toronto Granites operated senior and junior teams in the Ontario Hockey Association (OHA) during the period from 1890 to 1923. They were operated by the Granite Curling Club of Toronto.
They won the OHA senior titles in 1919-20, 1921-22, and 1922-23. In the latter two years they went on to win the Allan Cup.
Their win in 1922-23 gave the Granites the honour of representing Canada in the 1924 Olympics where they won the gold medal.
The Granites also won the OHA junior title in 1895-96.
Granites who went on to play in the NHLEdit
Ad blocker interference detected!
Wikia is a free-to-use site that makes money from advertising. We have a modified experience for viewers using ad blockers

Wikia is not accessible if you've made further modifications. Remove the custom ad blocker rule(s) and the page will load as expected.