Swan Valley Stampeders

City:
Swan River, Manitoba
League:
Manitoba Junior
Hockey League
Founded:
1999
Home Arena:
Swan River Centennial Arena
Colors:

    

    

    


Blue, Orange, White
General Manager:
Taurean White
Head Coach:
Taurean White
The Swan Valley Stampeders are a Canadian Junior "A" ice hockey team from Swan River, Manitoba. They are members of the Manitoba Junior Hockey League, a part of the Canadian Junior Hockey League and Hockey Canada.
The Stampeders and Wayway Wolverines entered the MJHL as expansion teams for the 1999-00 season.
The team has always been community owned.
see Stampeders History
Season-by-Season Record
Edit
Note: click on season for team rosters or on league for direct link to that season.
| | | | | | | | | | | | |
| --- | --- | --- | --- | --- | --- | --- | --- | --- | --- | --- | --- |
| Season | League | GP | W | L | T | OTL | GF | GA | Pts | Finish | Playoffs |
| 1999-00 | MJHL | 64 | 31 | 31 | - | 2 | 209 | 237 | 64 | 4th Allard | Lost Div Semi Final |
| 2000-01 | MJHL | 64 | 32 | 26 | - | 6 | 237 | 233 | 70 | 4th Allard | Lost Div Semi Final |
| 2001-02 | MJHL | 64 | 34 | 20 | - | 10 | 272 | 203 | 78 | 4th Allard | Lost Div Semi Final |
| 2002-03 | MJHL | 64 | 43 | 13 | - | 8 | 301 | 218 | 94 | 3rd S-Wood | Lost Div Semi Final |
| 2003-04 | MJHL | 64 | 36 | 22 | 4 | 2 | 255 | 224 | 78 | 3rd S-Wood | Lost Div Final |
| 2004-05 | MJHL | 63 | 30 | 28 | 5 | 0 | 210 | 230 | 65 | 5th S-Wood | DNQ |
| 2005-06 | MJHL | 63 | 31 | 21 | 7 | 4 | 230 | 204 | 73 | 3rd S-Wood | Lost Div Semi Final |
| 2006-07 | MJHL | 63 | 19 | 37 | 2 | 5 | 203 | 282 | 45 | 5th S-Wood | DNQ |
| 2007-08 | MJHL | 62 | 25 | 28 | - | 9 | 219 | 273 | 59 | 4th S-Wood | Lost Div Semi Final |
| 2008-09 | MJHL | 61 | 18 | 39 | - | 4 | 165 | 260 | 40 | 6th S-Wood | DNQ |
| 2009-10 | MJHL | 62 | 34 | 22 | - | 6 | 232 | 228 | 74 | 3rd S-Wood | Lost Div Final |
| 2010-11 | MJHL | 62 | 33 | 23 | - | 6 | 174 | 185 | 72 | 4th S-Wood | Lost Div Semi Final |
| 2011-12 | MJHL | 62 | 27 | 27 | - | 8 | 200 | 216 | 62 | 3rd S-Wood | Lost Div Semi Final |
| 2012-13 | MJHL | 60 | 33 | 23 | - | 4 | 221 | 221 | 70 | 3rd S-Wood | Lost Div Semi Final |
| 2013-14 | MJHL | 60 | 27 | 30 | - | 3 | 206 | 240 | 57 | 3rd S-Wood | Lost Div Semi Final |
| 2014-15 | MJHL | 60 | 28 | 26 | - | 6 | 170 | 195 | 62 | 6th | Lost Quarter Final |
| 2015-16 | MJHL | 60 | 22 | 29 | - | 9 | 173 | 204 | 53 | 7th | Lost Quarter Final |
| 2016-17 | MJHL | 60 | 20 | 34 | - | 6 | 160 | 235 | 46 | 9th | DNQ |
| 2017-18 | MJHL | 60 | 28 | 25 | - | 7 | 206 | 206 | 63 | 8th | Lost Quarter Final |
Team Canada West Selections
Edit
MJHL Award Winners, League Leaders, & All-Stars
Edit
MJHL Scholarship Winners
Edit
CJHL Awards Winners
Edit
NHL Alumni
Edit
NHL Draft Picks
Edit
Stampeders Lists
Edit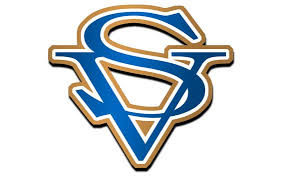 External Links
Edit