For the Sullivan Arena located in Anchorage, Alaska please see Sullivan Arena.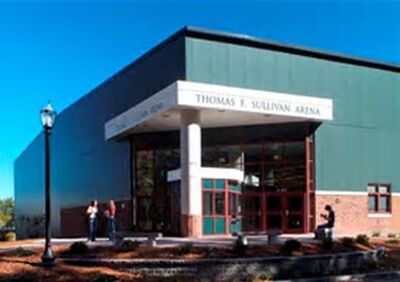 The Sullivan Arena is located on the campus of St. Anselm College in Goffstown, New Hampshire. The arena is home to the St. Anselm Hawks men's and women's hockey teams. The school is at the NCAA Division II in all sports except ice hockey. The men's team is part of the Division II Northeast-10; but they also play in a Division III conference New England Hockey Conference. The women's team plays a full schedule in the Division III New England Hockey Conference as the Northeast-10 does not offer women's ice hockey.
The arena opened in August, 2003.  It has a capacity of 2,700.