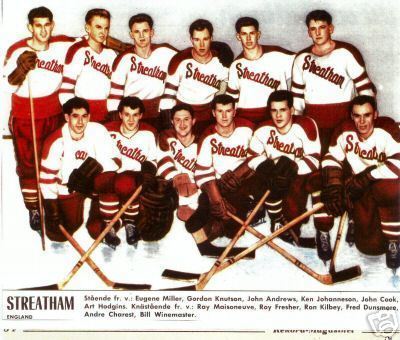 The Streatham Redskins are an amateur ice hockey team that plays in the English National Ice Hockey League. Based in Streatham, a part of Greater London, the club was founded in 1932 and simply sported the name Streatham. It adopted its current name in 1974.
The team earned quite a lot of success in the past, having won one International Cup (1935), three Autumn Cups (1951, 1953, 1959) and eleven league championships (1935, 1950, 1953, 1960, 1974, 1975, 1976, 1977, 1979, 1981, 1982).
Ad blocker interference detected!
Wikia is a free-to-use site that makes money from advertising. We have a modified experience for viewers using ad blockers

Wikia is not accessible if you've made further modifications. Remove the custom ad blocker rule(s) and the page will load as expected.