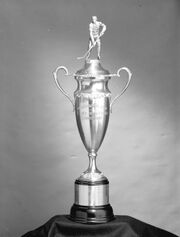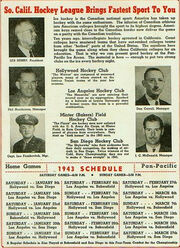 The Southern California Hockey League was a minor pro league that operated from 1941 to 1944. It ran mostly in Los Angeles with a team in San Diego - the Skyhawks.
The league merged with the Northwest International Hockey League in 1944 to form the Pacific Coast Hockey League.
In 1944 the Hollywood Wolves won the league championship and went on to win the 1943-44 United States National Senior Championship.
Champions
Edit
Ad blocker interference detected!
Wikia is a free-to-use site that makes money from advertising. We have a modified experience for viewers using ad blockers

Wikia is not accessible if you've made further modifications. Remove the custom ad blocker rule(s) and the page will load as expected.