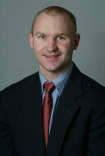 Shaun Hannah (b. July 26 1972 in Mankota, Saskatchewan, Canada) is the former head coach of the Sacred Heart University Pioneers Men's Ice Hockey team. He coached the Pioneers for 13 seasons and resigned in September 2009.
He played collegiately for the Cornell Big Red and played professionally for two seasons. He was named MAAC coach of the year in 2000.
Ad blocker interference detected!
Wikia is a free-to-use site that makes money from advertising. We have a modified experience for viewers using ad blockers

Wikia is not accessible if you've made further modifications. Remove the custom ad blocker rule(s) and the page will load as expected.