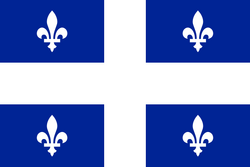 This was the senior hockey league of the province of Quebec. It was actually started on January 21, 1925, when the Eastern Canada Hockey League was renamed.
It lasted as such for two seasons before being renamed the Montreal Senior Group because there were only teams from Montreal.
List of Champions
Edit
List of Seasons
Edit
Ad blocker interference detected!
Wikia is a free-to-use site that makes money from advertising. We have a modified experience for viewers using ad blockers

Wikia is not accessible if you've made further modifications. Remove the custom ad blocker rule(s) and the page will load as expected.