The Scott Safety Centre is an indoor ice arena with two rinks located in Whitecourt, Alberta.  The individual rinks are known as the McLeod Rink and Athabasca Rink
The facility is home to the Whitecourt Wolverines of the Alberta Junior Hockey League.  The AJHL team has played here since 2012.  The team replaced a North West Junior Hockey League team by the same name, which folded to make room for the new team.
In the past the facility has also been known as the Whitecourt Athabasca Arena and Whitecourt Twin Arenas.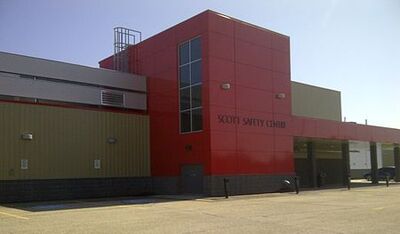 Ad blocker interference detected!
Wikia is a free-to-use site that makes money from advertising. We have a modified experience for viewers using ad blockers

Wikia is not accessible if you've made further modifications. Remove the custom ad blocker rule(s) and the page will load as expected.