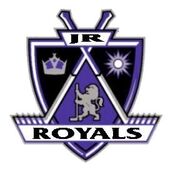 The Saskatoon Royals are a Junior "B" team in Saskatoon, Saskatchewan. They play in the Prairie Junior Hockey League.
They won the provincial championship in 1998, 2000, 2005, 2006, 2007, and 2009. The team won the Keystone Cup in 2007.
Only one player, Chris McAllister, has gone on to play in the NHL.