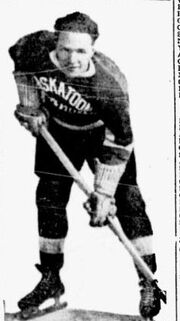 The Saskatoon Elites were a senior team in Saskatoon, Saskatchewan. They played in the Northern Saskatchewan League in 1933-34.
They were organized to replace the Saskatoon Quakers who went overseas to represent Canada at the 1934 World Championship.
The Elites finished second in the Northern League and lost the final.
Ad blocker interference detected!
Wikia is a free-to-use site that makes money from advertising. We have a modified experience for viewers using ad blockers

Wikia is not accessible if you've made further modifications. Remove the custom ad blocker rule(s) and the page will load as expected.