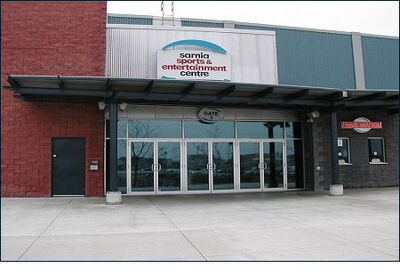 Sarnia is a city of about 71,000 people in southwestern Ontario, Canada.
OHA Sr., 1894-1896; 1916-1918;
(OHA Jr., 1911-1912; 1913-1914; 1916-1917; 1924-1925;
OHA Sr. B, 19471950)
(International Hockey League, 1949-1951) transfer to OHA Sr. A
(OHA Sr. A, 1950-1953) drop out December 12, 1953
Ad blocker interference detected!
Wikia is a free-to-use site that makes money from advertising. We have a modified experience for viewers using ad blockers

Wikia is not accessible if you've made further modifications. Remove the custom ad blocker rule(s) and the page will load as expected.