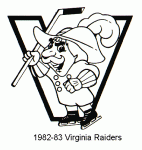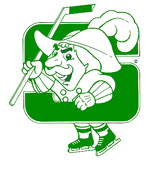 The Salem Raiders were a former professional hockey team in Salem. Virginia that played in the Atlantic Coast Hockey League during the 1981-82 season.
In their one season in the ACHL, they finished with a record of 32-15-0, which was the best record in the league.
The Raiders were led by Dave MacQueen, who had 43 goals and 73 points in 36 games, and Tom Mullen, who led the team with 35 assists. MacQueen's goals and points totals and Mullen's assists totals led the league in their respective categories.
They changed their name to the Virginia Raiders for 1982-83.
The Raiders would later cease operations after the 1982-1983 season.
Ad blocker interference detected!
Wikia is a free-to-use site that makes money from advertising. We have a modified experience for viewers using ad blockers

Wikia is not accessible if you've made further modifications. Remove the custom ad blocker rule(s) and the page will load as expected.