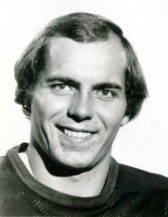 Richard John Vasko (born January 12, 1957 in St. Catharines, Ontario) was drafted by the Detroit Red Wings in round 3 #37 overall in the 1977 NHL Amateur Draft. He was also drafted by the Indianapolis Racers in Round 6 #53 overall in the 1977 WHA Amateur Draft.
He was a skilled offensive defenceman in the minor pros but was not able to make it as a regular in the NHL.
Vasko only played 31 games in the NHL, all with the Wings. He scored 3 goals and 10 assists. He retired in 1982.
He is the son of Moose Vasko.
References
Edit
Vasko's Bio on Hockey Draft Central.com
Ad blocker interference detected!
Wikia is a free-to-use site that makes money from advertising. We have a modified experience for viewers using ad blockers

Wikia is not accessible if you've made further modifications. Remove the custom ad blocker rule(s) and the page will load as expected.