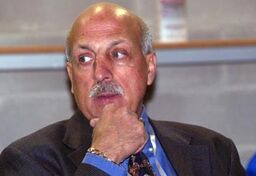 Rick Cornacchia is the coach of the Italian men's national team.
He played from 1972 to 1977 for the Toronto Varsity Blues, Orillia Terriers, HC Alleghe, Whitby Warriors, and the Brantford Alexanders.
From 1980 to 1983 he was the coach of the St. Michael's Buzzers in Toronto. After that he coached the major junior Kingston Canadians and the Oshawa Generals. In 1990 the Generals won the Memorial Cup.
Cornacchia also coached the Canadian team at the 1992 World Junior Ice Hockey Championships.
In 2005-06 he coached the Markham Waxers. Finally in 2008 he was named as the head coach of the Italian National Team.
Ad blocker interference detected!
Wikia is a free-to-use site that makes money from advertising. We have a modified experience for viewers using ad blockers

Wikia is not accessible if you've made further modifications. Remove the custom ad blocker rule(s) and the page will load as expected.