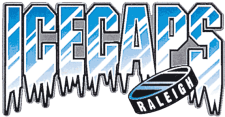 The Raleigh Icecaps were a professional hockey team from 1991 to 1998, as members of the East Coast Hockey League and were in the minor league system of the New Jersey Devils. During that period, the Icecaps played home games at Dorton Arena, located at the North Carolina State Fairgrounds. The impending arrival of the NHL's Carolina Hurricanes prompted the IceCaps to move to Augusta, Georgia after the 1998 season.
Ad blocker interference detected!
Wikia is a free-to-use site that makes money from advertising. We have a modified experience for viewers using ad blockers

Wikia is not accessible if you've made further modifications. Remove the custom ad blocker rule(s) and the page will load as expected.