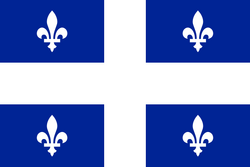 This league was founded as the Provincial Intermediate League in 1935. It was promoted and became the Provincial Senior League in 1937-38.
It continued as a senior league (with a four year break in World War II) until 1948, when it merged with the Quebec Senior Hockey League.
After a one-year break the league was revived as an intermediate league, and it played at this level in 1949-50 and 1950-51. It was then promoted back to senior in 1951 and remained there until 1954, when it reverted to intermediate.
The league was revived again in 1964-65 when the Eastern Townships League changed its name. This version lasted five seasons.
List of Champions
Edit
List of Seasons
Edit
Ad blocker interference detected!
Wikia is a free-to-use site that makes money from advertising. We have a modified experience for viewers using ad blockers

Wikia is not accessible if you've made further modifications. Remove the custom ad blocker rule(s) and the page will load as expected.