The Powassan Sportsplex is an indoor ice rink located in Powassan, Ontario.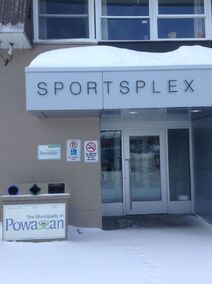 The facility is home to the Powassan Voodoos of the Northern Ontario Junior Hockey League and the Powassan Hawks Minor Hockey.
The facility has preiously been home to the Powassan Dragons/Powassan Eagles organization of the Greater Metro Junior A Hockey League.
Ad blocker interference detected!
Wikia is a free-to-use site that makes money from advertising. We have a modified experience for viewers using ad blockers

Wikia is not accessible if you've made further modifications. Remove the custom ad blocker rule(s) and the page will load as expected.