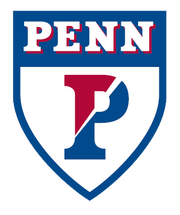 The Penn Quakers are the sports teams of the University of Pennsylvannia in Philadelphia, Pennsylvania.
They are a club-level team playing in the Great Northeast Collegiate Hockey Conference of the American Collegiate Hockey Association (ACHA).
They were an NCAA Division I team from 1965-66 through 1977-78. That team was cut because of budgetary problems.