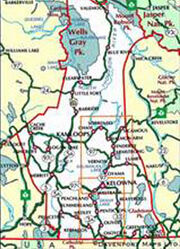 The Okanagan Senior League was a senior amateur league that operated in the Okanagan River valley of interior British Columbia from 1952 through 1961.
In 1951 the Okanagan Mainline League split up into two leagues - the Okanagan Senior League and the Pacific Coast Senior League. This league conitnued to operate through the 1960-61 season when it folded. It was replaced by the Okanagan Junior League.
This league won two Allan Cups. The Penticton V's also won the 1955 World Championship.
List of Champions
Edit

-* Won Allan Cup
Ad blocker interference detected!
Wikia is a free-to-use site that makes money from advertising. We have a modified experience for viewers using ad blockers

Wikia is not accessible if you've made further modifications. Remove the custom ad blocker rule(s) and the page will load as expected.