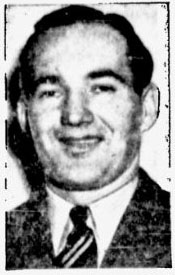 The New Westminster CPA Lodestars were a senior team in New Westminster, British Columbia. They were sponsored by the Canadian Pacific Airlines (CPA). The Lodestar was the name of an airliner.
The team was entered in the Pacific Coast Senior Hockey Association in 1943-44. It won the league title and therefore the provincial title. The Lodestars then went on to the 1943-44 Western Canada Allan Cup Playoffs, where they lost the final.
That was the only year that they played in.
Ad blocker interference detected!
Wikia is a free-to-use site that makes money from advertising. We have a modified experience for viewers using ad blockers

Wikia is not accessible if you've made further modifications. Remove the custom ad blocker rule(s) and the page will load as expected.