"Ooks" is the name of the sports teams of the Northern Alberta Institute of Technology (NAIT), located in Edmonton, Alberta. The teams were originally called the "Ookpiks".
The team competes in the Alberta Colleges Athletic Conference (ACAC), and has done since the inception of the ACAC in 1964-65 (and the 1963-64 exhibition season). The ACAC is affiliated with the Canadian Colleges Athletic Association (CCAA), the second tier of university/college sport in Canada. The CCAA has not held a national hockey playoff since 2001. The Ooks have 14 ACAC titles and 7 CCAA titles. The ACAC is currently the only college league in Canada. However, the British Columbia Intercollegiate Hockey League (BCIHL) includes college teams.
Shannon Szabados
Edit
The Ooks' 2013 men's championship team had a girl goalie! Shannon Szabados went on to win a gold medal in the 2014 Olympics. (On the women's team, that is.)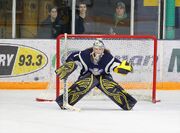 Championships
Edit
ACAC:
CCAA:
External Links
Edit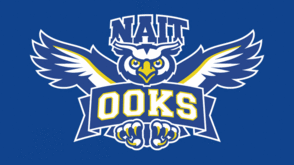 Ad blocker interference detected!
Wikia is a free-to-use site that makes money from advertising. We have a modified experience for viewers using ad blockers

Wikia is not accessible if you've made further modifications. Remove the custom ad blocker rule(s) and the page will load as expected.