Ad blocker interference detected!
Wikia is a free-to-use site that makes money from advertising. We have a modified experience for viewers using ad blockers

Wikia is not accessible if you've made further modifications. Remove the custom ad blocker rule(s) and the page will load as expected.
Montreal, or Montréal in French, is the second-largest city in the country Canada and the largest city in the province of Quebec. Built on the spot of a former Iroquoian village called Hochelaga, Montreal was originally called Ville-Marie ('City of Mary') by the first French settlers. Some historians think the city takes its present name from the Mont Réal (as it was pronounced in Middle French , or Mont Royal/Mount Royal in present French), the three-head hill at the heart of the city, whose name was also initially given to the island on which the city stands.
Although the old Canadian game of "shinney", an early form of hockey with no standard rules, was played in many regions of Canada, Montréal is the site of the first ever documented ice hockey game on March 3, 1875. In the 1870s, the first known set of ice hockey rules were drawn up by students at Montreal's McGill University. It is largely considered as one of the largest hockey markets in the world today, next to Toronto and Moscow.
Hockey in Montreal
Edit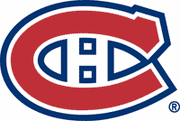 Early Teams in Leauges Leading to Formation of National Hockey League
Edit
(Montreal Winter Carnival ice hockey tournaments, 1883-1886) join AHAC
(Amateur Hockey Association of Canada, 1887-1889) withdrew
(National Hockey Association, 1910-1917) join National Hockey League
National Hockey League, 1917-present)
(Montreal Winter Carnival ice hockey tournaments, 1883-1886) join AHAC
Amateur Hockey Association of Canada, 1887-1890) renamed Montreal Dominions
(Amateur Hockey Association of Canada, 1893-1895) renamed Montreal Shamrocks
Montreal Hockey Club AAA (Winged Wheelers)
Amateur Hockey Association of Canada, 1887-1898 join CAHL
(Canadian Amateur Hockey League, 1899-1905) join ECAHA
(Federal Amateur Hockey League, 1903-1904) join ECAHA
(Canadian Amateur Hockey League, 1905-1905) withdrew after 4 games
(Canadian Hockey Association, 1909-1910) withdrew from professional ranks, join Montreal City Hockey League
Minor League
Edit
(Quebec Hockey League, 1953-1959) join EPHL
(Eastern Professional Hockey League, 1959-1961) folded
Major Junior
Edit
teams in ancestor leagues of QMJHL
Edit
(Junior Amateur Hockey Association, 1909-1913, 1914-1925, 1927-1940)
(Mount Royal Junior League, 1947-1948)
(Junior Amateur Hockey Association, 1943-1943) drop out in mid-November due to members' military commitments
(Mount Royal Junior League, 1947-1949)
(Montreal Junior League, 1932-1933) join MRJL
(Mount Royal Junior League, 1933-1937)
(Junior Amateur Hockey Association, 1933-1937, 1940-1949) join Quebec Junior Hockey League
(Quebec Junior Hockey League, 1949-1955) become independent
(Independent, 1955-1956) organization moved to Ottawa
(Ontario Hockey Association Jr. A, 1961-1972) join QMJHL
(Mount Royal Junior League, 1946-1947) merged with Winged Wheelers
(Mount Royal Junior League, 1948-1951)
(Junior Amateur Hockey Association, 1926-1927, 1932-1949) join Quebec Junior Hockey League
(Quebec Junior Hockey League, 1949-1951) moved to Granby
(Quebec Junior Hockey League, 1952-1954) folded
(Quebec Provincial Junior A Hockey League, 1960-1961) renamed Canadiens
(Quebec Provincial Junior A Hockey League, 1962-1963) folded
(Junior Amateur Hockey Association, 1923-1927)
(Mount Royal Junior League, 1930-1931)
(Junior Amateur Hockey Association, 1923-1924)
(Mount Royal Junior League, 1943-1945)
(Montreal Junior League, 1932-1933) join MRL
(Mount Royal Junior League, 1933-1935)
(Mount Royal Junior League, 1941-1947) merged with Montreal Junior B Canadiens
(Junior Amateur Hockey Association, 1946-1947) merge with Montreal Jr. Canadiens
(Mount Royal Junior League, 1948-1949)
note-Missing information on 1915-16, 1916-17, 1917-18, and 1919-20 Junior Amateur Hockey Association seasons, uncertain on some teams continuity denoted by *
(Quebec Junior AAA Hockey League, 2011-2014) league renamed QJHL
(Quebec Junior Hockey League, 2014-Present)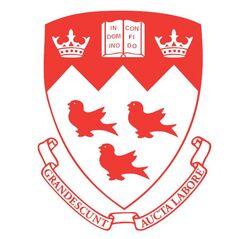 University Teams
Edit
School teams
Edit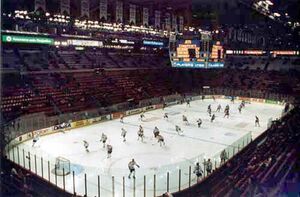 Arena Francis Bouillon
Atrium George-Mantha
Arena Pierre (Pete) Morin Arena
Glenn J. Chamandy Arena (Lower Canada College)
Centre recreatif Gadbois
Arena St-Jean-Vianney
Arena George-Mantha
Arena College Notre-Dame
Arena Doug Harvey
Arena Saint-Charles
Arena Saint-Louis
Arena Saint Michel
Arena Jean Rougeau
Arena Marcelin-Wilson
Arena Raymond-Prefontaine
Complexe sportif de l'Universite de Montreal (CEPSUM)
YMCA Hochelaga-Maisonneuve
Arena Rodrigue-Gilbert
Arena Howie-Morenz
Arena Ahuntsic
Arena Brebeuf
Arena Camillien-Houde
Clement Jette Arena
Arena Sylvio-Mantha
Arena Michel-Normandin
Arena Pere-Marquette
Arena Rene-Masson
Arena Mont-Royal
Hockey Etcetera
Arena Henri-Bourassa
Arena Fleury
Arena Garon
Champions
Edit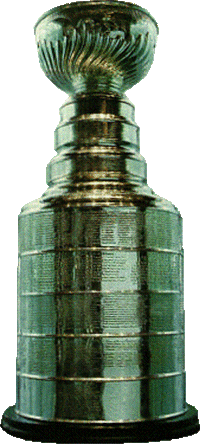 None
Players and staff
Edit
Neighbourhoods
Edit
Other Suburbs on the Island
Edit