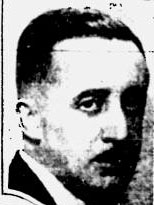 Maurice Forget was an owner of the Montreal Canadiens and the Montreal Maroons of the National Hockey League (NHL).
On September 17, 1935, Forget was part of a group that included Ernest Savard and Louis Gelinas that purchased the Canadiens. They were partners in the Canadian Arena Company that already owned the Maroons. Forget was part of the club for a few years until 1938.
He has also been working for the Quebec Amateur Hockey Association. In 1927, he donated a trophy to be given to the Most Valuable Player in the Montreal Senior Group.
Ad blocker interference detected!
Wikia is a free-to-use site that makes money from advertising. We have a modified experience for viewers using ad blockers

Wikia is not accessible if you've made further modifications. Remove the custom ad blocker rule(s) and the page will load as expected.