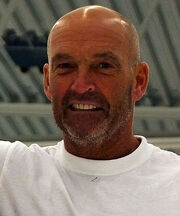 Mats Stefan Waltin (born October 7, 1953 in Stockholm, Sweden) is a retired professional ice hockey player and coach. Waltin played for Djurgårdens IF Hockey and Södertälje SK in the Elitserien. He was a member of the Swedish 1976 Canada Cup and 1981 Canada Cup teams.
Waltin coached the Klagenfurt AC team in Austria in 2004-05.
He is the current coach of the Slovenia national ice hockey team.
External links
Edit
Ad blocker interference detected!
Wikia is a free-to-use site that makes money from advertising. We have a modified experience for viewers using ad blockers

Wikia is not accessible if you've made further modifications. Remove the custom ad blocker rule(s) and the page will load as expected.