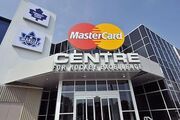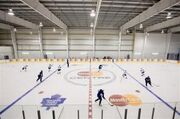 The MasterCard Centre for Hockey Excellence is a hockey facility run in Toronto's New Toronto neighbourhood in Etobicoke by the Lakeshore Lions Club. Opened in 2009, it is the practice facility for the Toronto Maple Leafs NHL hockey team, and their AHL affiliate the Toronto Marlies, replacing the Lakeshore Lions Arena. The new facility has four rinks, three NHL sized and the fourth olympic sized, as well as extensive traning facilities.
Ad blocker interference detected!
Wikia is a free-to-use site that makes money from advertising. We have a modified experience for viewers using ad blockers

Wikia is not accessible if you've made further modifications. Remove the custom ad blocker rule(s) and the page will load as expected.