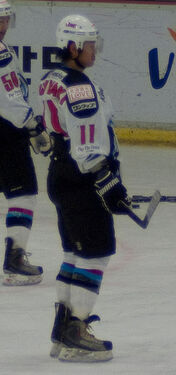 Masahito Nishiwaki (born October 6, 1984 in Kushiro, Hokkaido, Japan) is a Japanese forward who plays for the Nippon Paper Cranes of Asia League Ice Hockey.
He has played for Nippon throughout his pro career (since 2005) except for 2007-08 when he played for the Dayton Bombers of the ECHL. Nippon won the league championship in 2006-07 and 2008-09.
Nishiwaki has played for Japan in every World Championship from 2002 to 2010.
Ad blocker interference detected!
Wikia is a free-to-use site that makes money from advertising. We have a modified experience for viewers using ad blockers

Wikia is not accessible if you've made further modifications. Remove the custom ad blocker rule(s) and the page will load as expected.