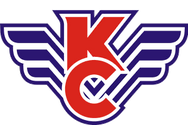 MHC Krylya Sovetov (Moscow Hockey Club Soviet Wings) are a professional ice hockey team based in Moscow, Russia. They are currently playing in the Western Division of the Vysshaya Liga
Controversy
Edit

In 2008, the owner of the Soviet Wings Sport Palace, the All-Russia Institute of Light Alloys (VILS) accused Krylya Sovetov of overdue rent payments. This lead to the subsequent eviction of the team. The current team left under president Aleksandr Tretiak's lead, but Krylya's hockey school, junior subsidiary teams, and other infrastructure opted to remain under the effective ownership of VILS. In light of this, VILS created a new team MHC Krylya Sovetov.
Cite error: <ref> tags exist, but no <references/> tag was found
Ad blocker interference detected!
Wikia is a free-to-use site that makes money from advertising. We have a modified experience for viewers using ad blockers

Wikia is not accessible if you've made further modifications. Remove the custom ad blocker rule(s) and the page will load as expected.