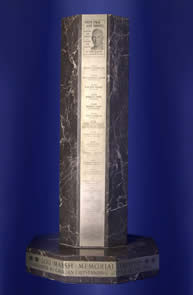 The Lou Marsh Trophy is awarded each year to the person voted Canada's athlete of the year. It has been awarded in each year since 1936 (except for 1942 to 1944 because of World War II).
The trophy is named after Lou Marsh, the sports editor of the Toronto Star who died in 1936.
The following hockey players have won the trophy:
Ad blocker interference detected!
Wikia is a free-to-use site that makes money from advertising. We have a modified experience for viewers using ad blockers

Wikia is not accessible if you've made further modifications. Remove the custom ad blocker rule(s) and the page will load as expected.