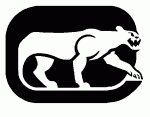 The Long Island Cougars were a minor professional team in Commack, New York on Long Island. They played in the North American Hockey League from 1973-75. They replaced the Long Island Ducks who had folded in 1973 and were a farm team of the Chicago Cougars of the World Hockey Association.
They finished in third place in 1973-74 and made it all the way to the final which they lost to the Syracuse Blazers. The next season they finished in 7th place out of the playoffs. They folded in 1975.
In 1973-74 their coach was John Brophy; in 1974-75 Ron Racette.
They played their home games in the Long Island Arena.
Cougars who played in the NHLEdit
Ad blocker interference detected!
Wikia is a free-to-use site that makes money from advertising. We have a modified experience for viewers using ad blockers

Wikia is not accessible if you've made further modifications. Remove the custom ad blocker rule(s) and the page will load as expected.