Ad blocker interference detected!
Wikia is a free-to-use site that makes money from advertising. We have a modified experience for viewers using ad blockers

Wikia is not accessible if you've made further modifications. Remove the custom ad blocker rule(s) and the page will load as expected.
The Ottawa Senators are a professional ice hockey team based in Ottawa, Ontario, Canada. They are members of the Northeast Division of the Eastern Conference of the National Hockey League (NHL). The Senators joined the NHL in 1992 as an expansion franchise.[1] and as of the conclusion of the 2007–08 NHL season, have made the Stanley Cup playoffs 11 straight seasons.[2] 232 different players have worn the Senators jersey as of the end of the 2007–08 season; of them, 22 are goaltenders, while 210 are skaters.
Daniel Alfredsson is the only player in franchise history to win a major individual award in the NHL, winning the Calder Memorial Trophy in 1996. Alfredsson is also currently captain of the Senators, as well as the team's all-time leader in regular season and playoff goals, assists and total points. Alfredsson leads the Senators in games played with 853; Wade Redden is close in second with 838 appearances. Chris Neil is the all-time leader in penalty minutes accrued, with 1159 minutes in 451 games in the regular season, and 111 minutes in 68 playoff games.
Patrick Lalime holds team records in most goaltending categories. Lalime leads all goaltenders in franchise history with regular season and playoff appearances, wins, and shutouts.
  †  Appeared in a Senators game during the 2008–09 NHL season
  *  Stanley Cup winner, retired jersey or elected to the Hockey Hall of Fame
Abbreviations

| | |
| --- | --- |
| Nat | Nationality |
| GP | Games played |
| SC | Won Stanley Cup |
| Ret | Jersey number retired |
| HHOF | Elected to the Hockey Hall of Fame |
The seasons column lists the first year of the season of the player's first game and the last year of the season of the player's last game. For example, a player who played one game in the 2000–01 season would be listed as playing with the team from 2000–01, regardless of what calendar year the game occurred within.
Statistics are complete to the end of the 2008–09 NHL season.
Goaltenders
Edit
Name
Nat
Seasons
Regular season
Playoffs
GP
W
L
T
OTL
SO
GAA
SV%
GP
W
L
SO
GAA
SV%
Auld, Alex
2008–2009
43
16
18
—
7
1
2.47
.911
—
—
—
—
—
—
Beaupre, Don
1994–1996
71
14
48
3
—
2
3.53
.888
—
—
—
—
—
—
Berthiaume, Daniel
1992–1994
26
2
17
1
—
0
4.30
.871
—
—
—
—
—
—
Bales, Mike
1994–1997
22
2
15
1
—
0
4.16
.869
—
—
—
—
—
—
Barrasso, Tom
1999–2000
7
3
4
0
—
0
3.16
.879
6
2
4
0
2.58
.905
Berthiaume, Daniel
1992–1994
26
2
17
1
—
0
4.39
.871
—
—
—
—
—
—
Billington, Craig
1993–1995
72
11
47
6
—
0
4.52
.860
—
—
—
—
—
—
Elliott, Brian
2007–2009
32
17
8
—
3
1
2.71
.904
—
—
—
—
—
—
Emery, Ray
2002–2008
134
71
40
—
14
8
2.71
.910
30
18
12
3
2.46
.904
Fountain, Mike
1999–2001
1
0
1
0
—
0
3.2
.886
—
—
—
—
—
—
Gerber, Martin
2006–2009
100
49
36
—
1
4
2.76
.905
4
0
4
0
3.52
.912
Hasek, Dominik
2005–2006
43
28
10
—
4
5
2.09
.925
—
—
—
—
—
—
Hurme, Jani
1999–2002
48
25
14
5
—
5
2.48
.905
—
—
—
—
—
—
Laforest, Mark
1993–1994
5
0
2
0
—
0
5.60
.823
—
—
—
—
—
—
Lajeunesse, Simon
2001-2002
1
—
—
—
—
0
0
1.000
—
—
—
—
—
—
Lalime, Patrick
1999–2004
283
146
100
30
—
30
2.32
.913
41
21
20
5
1.77
.926
Madeley, Darrin
1992–1995
39
4
23
5
—
0
4.36
.823
—
—
—
—
—
—
Morrison, Mike
2005–2006
4
1
0
—
1
0
3.47
.875
—
—
—
—
—
—
Prusek, Martin
2001–2004
48
28
9
4
—
3
2.23
.913
1
0
0
0
1.50
.933
Rhodes, Damian
1995–1999
181
65
74
30
—
12
2.56
.902
12
5
7
0
2.19
.918
Sidorkiewicz, Peter
1992–1993
64
8
46
3
—
0
4.43
.856
—
—
—
—
—
—
Tugnutt, Ron
1996–2000
166
72
51
25
—
12
2.32
.906
11
3
7
1
3.00
.900
Weeks, Steve
1992–1993
7
0
5
0
—
0
7.23
.792
—
—
—
—
—
—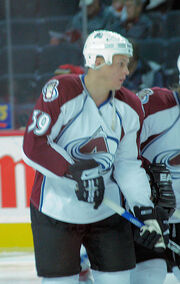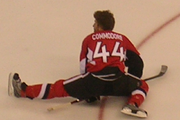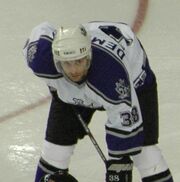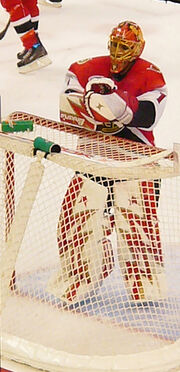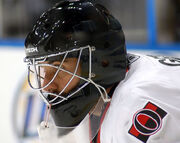 Name
Nat
Pos
Seasons
Regular season
Playoffs
Notes
GP
G
A
P
PIM
GP
G
A
P
PIM
Alfredsson, Daniel
RW
1995–2009
932
335
566
901
409
94
43
37
80
66
Captain 1999–2009
Archibald, Dave
RW
1992–1996
135
27
20
47
83
—
—
—
—
—
Armstrong, Derek
RW
1997–1998
9
2
0
2
9
—
—
—
—
—
Arnason, Tyler
C
2005–2006
19
0
4
4
4
—
—
—
—
—
Arvedson, Magnus
LW
1997–2003
393
92
119
201
227
52
3
8
11
34
Atcheynum, Blair
RW
1992–1993
4
0
1
1
0
—
—
—
—
—
Baker, Jamie
C
1992–1993
76
19
29
48
54
—
—
—
—
—
Bala, Chris
LW
2001–2002
6
0
1
1
0
—
—
—
—
—
Bass, Cody
C
2007–2009
33
2
2
4
34
4
1
0
1
6
Bell, Brendan
D
2008–2009
53
6
15
21
24
—
—
—
—
—
Berg, Bill
D
1998–1999
44
2
2
4
28
2
0
0
0
0
Bicanek, Radim
D
1994–1999
35
0
1
1
12
7
0
0
0
8
Bochenski, Brandon
RW
2005–2006
20
6
7
13
14
—
—
—
—
—
Bois, Danny
RW
2006–2007
1
0
0
0
7
—
—
—
—
—
Boivin, Claude
LW
1993–1994
18
1
1
2
44
—
—
—
—
—
Bondra, Peter
RW
2003–2004
23
5
9
14
16
7
0
0
0
6
Bonk, Radek
C
1994–2004
709
152
248
400
409
28
9
15
24
38
Bonvie, Dennis
RW
2002–2003
12
0
0
0
29
—
—
—
—
—
Boschman, Laurie
LW
1992–1993
70
9
7
16
101
—
—
—
—
—
Captain 1992–1993
Bourque, Phil
D
1993–1996
62
7
7
4
34
—
—
—
—
—
Brady, Neil
C
1992–1993
55
7
17
24
57
—
—
—
—
—
Brunet, Benoit
LW
2001–2002
13
5
3
8
0
12
0
3
3
0
Burakovsky, Robert
RW
1993–1994
23
2
3
5
6
—
—
—
—
—
Butsayev, Vyacheslav
C
1998–2000
5
0
1
1
2
—
—
—
—
—
Campoli, Chris
D
2008–2009
25
5
8
13
12
—
—
—
—
—
Carkner, Matt
D
2008–2009
1
0
0
0
0
—
—
—
—
—
Chara, Zdeno
D
2001–2006
299
51
95
146
554
45
3
11
14
57
Chasse, Denis
RW
1996–1997
22
1
4
5
19
—
—
—
—
—
Chorske, Tom
LW
1995–1997
140
33
22
55
37
5
0
1
1
2
Ciernik, Ivan
LW
1997–2002
29
3
2
5
6
—
—
—
—
—
Cimellaro, Tony
C
1992–1993
2
0
0
0
0
—
—
—
—
—
Cirella, Joe
D
1995–1996
6
0
0
0
4
—
—
—
—
—
Commodore, Mike
D
2007–2008
26
0
2
2
26
4
0
2
2
0
Comrie, Mike
C
2006–2007
2008–2009
63
16
16
32
30
20
2
4
6
17
Corvo, Joe
D
2006–2008
127
14
50
64
60
20
2
7
9
6
Crowe, Phil
RW
1996–1999
43
3
2
5
58
3
0
0
0
16
Cunneyworth, Randy
LW
1994–1998
284
36
59
95
360
13
1
2
3
16
Captain 1994–1998
Dackell, Andreas
RW
1996–2001
401
65
115
180
104
32
4
3
7
4
Dahlman, Toni
RW
2001–2003
22
1
1
2
0
—
—
—
—
—
Dahlquist, Chris
D
1994–1996
70
2
8
10
50
—
—
—
—
—
Daigle, Alexandre
RW
1993–1998
301
74
108
172
118
7
0
0
0
2
Davydov, Evgeny
D
1993–1995
43
6
9
15
38
—
—
—
—
—
De Vries, Greg
C
2003–2004
13
0
1
1
6
7
0
1
1
8
Demitra, Pavol
D
1993–1996
49
12
14
26
10
—
—
—
—
—
Dineen, Gord
RW
1992–1994
109
2
25
27
119
—
—
—
—
—
Captain 1993–1994
Dineen, Kevin
D
1999–2000
67
4
8
12
57
—
—
—
—
—
Dollas, Bobby
LW
1999–2000
1
0
0
0
0
—
—
—
—
—
Donato, Ted
RW
1998–1999
13
3
2
5
10
1
0
0
0
0
Donovan, Shean
C
2007–2009
147
10
12
22
107
4
1
0
1
2
Drury, Ted
D
1995–1996
42
9
7
16
54
—
—
—
—
—
Duchesne, Steve
RW
1995–1997
140
31
52
83
80
7
1
4
5
0
Eaves, Patrick
RW
2005–2008
157
38
33
71
64
17
1
2
3
12
Elynuik, Pat
RW
1994–1996
70
4
9
13
67
—
—
—
—
—
Emerson, Nelson
C
1998–1999
3
1
1
2
2
4
1
3
4
0
Emmons, John
RW
1999–2001
51
1
1
2
26
—
—
—
—
—
Falloon, Pat
D
1997–1998
28
3
3
6
8
1
0
0
0
0
Filimonov, Dmitri
C
1993–1994
30
1
4
5
18
—
—
—
—
—
Fisher, Mike
LW
1999–2009
531
128
143
241
462
69
12
11
23
60
Foligno, Nick
W
2007–2009
126
23
18
41
79
4
1
0
1
2
Forbes, Colin
C
1999–2001
84
2
6
8
43
5
1
0
1
14
Fortier, Marc
C
1992–1993
10
0
1
1
6
—
—
—
—
—
Freer, Mark
D
1992–1993
63
10
14
24
39
—
—
—
—
—
Gagnon, Sean
C
2001–2002
5
0
0
0
13
—
—
—
—
—
Gardiner, Bruce
RW
1996–2000
181
22
32
54
146
21
1
4
5
8
Gaudreau, Rob
D
1994–1996
88
13
14
27
23
—
—
—
—
—
Glynn, Brian
D
1993–1994
48
2
13
15
41
—
—
—
—
—
Goldmann, Erich
D
1999–2000
1
0
0
0
0
—
—
—
—
—
Gruden, John
RW
1998–2000
22
0
1
1
12
—
—
—
—
—
Guerard, Daniel
D
1994–1995
2
0
0
0
0
—
—
—
—
—
Gustafsson, Per
LW
1997–1998
9
0
1
1
6
1
0
0
0
0
Hamel, Denis
D
2003–2008
52
5
3
8
10
—
—
—
—
—
Hammond, Ken
D
1992–1993
62
4
4
8
104
—
—
—
—
—
Hamr, Radek
LW
1993–1994
11
0
0
0
0
—
—
—
—
—
Hannan, Dave
LW
1996–1997
34
2
2
4
8
—
—
—
—
—
Havlat, Martin
LW
2000–2006
298
105
130
235
166
51
14
20
34
36
Heatley, Dany
C
2005–2009
317
180
182
362
308
34
10
25
35
31
Hennessy, Josh
C
2006–2009
16
1
0
1
4
—
—
—
—
—
Herperger, Chris
D
2001–2002
72
4
9
13
43
—
—
—
—
—
Hill, Sean
D
1994–1998
143
9
29
38
134
—
—
—
—
—
Hnidy, Shane
RW
2000–2004
189
4
16
20
343
14
1
1
2
12
Hossa, Marian
LW
1997–2005
467
188
202
380
243
51
13
21
34
18
Huard, Bill
D
1993–1995
89
3
3
6
226
—
—
—
—
—
Huffman, Kerry
RW
1993–1996
114
10
23
33
121
—
—
—
—
—
Hull, Jody
RW
1992–1993
2001–2004
164
18
31
49
34
14
1
1
2
2
Jelinek, Tomas
C
1992–1993
49
7
6
13
52
—
—
—
—
—
Johansson, Andreas
C
1998–1999
69
21
16
37
34
2
0
0
0
0
Juneau, Joe
C
1999–2000
65
13
24
37
22
6
2
1
3
0
Kaigorodov, Alexei
LW
2006–2007
6
0
1
1
0
—
—
—
—
—
Kekalainen, Jarmo
C
1993–1994
28
1
5
6
14
—
—
—
—
—
Kelly, Chris
D
2003–2009
325
48
73
121
184
30
3
4
7
6
Konroyd, Steve
D
1993–1994
8
0
2
2
2
—
—
—
—
—
Kravchuk, Igor
C
1997–2001
239
19
65
84
74
21
3
4
7
4
Kuba, Filip
D
2008–2009
71
3
37
40
28
—
—
—
—
—
Kudelski, Bob
D
1992–1994
90
47
29
76
36
—
—
—
—
—
Kwiatkowski, Joel
D
2000–2003
35
1
2
3
18
—
—
—
—
—
Kyte, Jim
LW
1992–1993
4
0
1
1
4
—
—
—
—
—
Lacroix, Eric
C
2000–2001
9
0
1
1
4
4
0
1
1
0
Laich, Brooks
D
2003–2004
1
0
0
0
2
—
—
—
—
—
Lamb, Mark
LW
1992–1994
137
18
37
55
120
—
—
—
—
—
Captain 1993–1994
Lambert, Denny
D
1996–1998
152
13
26
39
467
17
0
1
1
28
Lammens, Hank
RW
1993–1994
27
1
2
3
22
—
—
—
—
—
Langfeld, Josh
D
2001–2004
51
7
11
18
22
—
—
—
—
—
Laperriere, Daniel
LW
1994–1996
19
1
1
2
4
—
—
—
—
—
Lapointe, Martin
RW
2007–2008
18
3
3
6
23
4
0
0
0
4
Larouche, Steve
C
1994–1995
18
8
7
15
6
—
—
—
—
—
Lauer, Brad
LW
1993–1994
30
2
5
7
6
—
—
—
—
—
Laukkanen, Janne
D
1995–2000
263
9
59
68
249
22
2
3
5
18
Lavoie, Dominic
D
1992–1993
2
0
1
1
0
—
—
—
—
—
Lazaro, Jeff
RW
1992–1993
26
6
4
10
16
—
—
—
—
—
Leach, Steve
RW
1998–1999
9
0
2
2
6
—
—
—
—
—
Ledyard, Grant
D
1999–2000
40
2
4
6
8
6
0
0
0
16
Lee, Brian
D
2007–2009
59
2
11
13
37
4
0
0
0
2
Leroux, François
D
1993–1994
23
0
1
1
70
—
—
—
—
—
Leschyshyn, Curtis
D
2000–2005
200
3
23
26
78
36
0
2
2
10
Levins, Scott
RW
1993–1996
84
8
12
21
224
—
—
—
—
—
Loach, Lonnie
LW
1992–1993
3
0
0
0
0
—
—
—
—
—
Loewen, Darcy
LW
1992–1994
123
4
8
12
197
—
—
—
—
—
Luongo, Chris
D
1992–1993
76
3
9
12
68
—
—
—
—
—
MacDonald, Kevin
D
1993–1994
1
0
0
0
2
—
—
—
—
—
Maciver, Norm
D
1992–1995
161
24
73
97
120
—
—
—
—
—
Malec, Tomas
D
2005–2006
3
0
0
0
2
—
—
—
—
—
Mallette, Troy
LW
1993–1996
169
12
24
36
372
—
—
—
—
—
Marsh, Brad
D
1992–1993
59
0
3
3
30
—
—
—
—
—
Martins, Steve
C
1998–2006
70
9
7
16
24
2
0
0
0
0
Mayer, Derek
D
1993–1994
17
2
2
4
8
—
—
—
—
—
McAmmond, Dean
LW
2006–2009
193
27
32
58
56
22
5
3
8
15
McBain, Andrew
RW
1992–1994
114
18
26
42
107
—
—
—
—
—
McCleary, Trent
RW
1995–1996
75
4
10
14
68
—
—
—
—
—
McEachern, Shawn
LW
1996–2002
454
142
162
304
184
44
4
13
17
30
McGrattan, Brian
RW
2006–2008
143
2
8
10
287
—
—
—
—
—
McLlwain, Dave
C
1993–1996
110
22
33
55
72
—
—
—
—
—
Meszaros, Andrej
D
2006–2008
246
26
84
110
213
34
2
7
9
36
Miller, Brad
D
1992–1993
11
0
0
0
42
—
—
—
—
—
Miller, Kevin
RW
1999–2000
9
3
2
5
2
1
0
0
0
0
Modry, Jaroslav
D
1995–1996
64
4
14
18
38
—
—
—
—
—
Muckalt, Bill
RW
2001–2002
70
0
8
8
46
—
—
—
—
—
Murphy, Rob
C
1992–1993
44
3
7
10
30
—
—
—
—
—
Murray, Chris
RW
1997–1999
84
6
9
15
161
11
1
0
1
8
Murray, Troy
C
1993–1995
48
6
13
19
20
—
—
—
—
—
Musil, Frank
D
1995–1997
122
1
8
9
143
—
—
—
—
—
Neckar, Stanislav
D
1994–1999
198
6
16
22
126
9
0
0
0
2
Neil, Chris
RW
2001–2009
511
61
73
134
1298
68
4
4
8
111
Nikulin, Alexander
C
2007–2008
2
0
0
0
0
—
—
—
—
—
Norton, Brad
D
2005–2006
7
0
0
0
31
—
—
—
—
—
Novak, Filip
D
2007–2008
11
0
0
0
4
—
—
—
—
—
Nycholat, Lawrence
D
2007–2008
4
0
0
0
0
—
—
—
—
—
Oliver, David
RW
1998–2001
24
2
5
7
6
—
—
—
—
—
Olsson, Christer
D
1996–1997
25
2
3
5
10
—
—
—
—
—
Osiecki, Mark
D
1992–1993
34
0
4
4
12
—
—
—
—
—
Paek, Jim
D
1994–1995
29
0
2
2
28
—
—
—
—
—
Pankewicz, Greg
W
1993–1994
3
0
0
0
2
—
—
—
—
—
Payer, Serge
C
2006–2007
10
0
1
1
2
—
—
—
—
—
Paynter, Kent
D
1992–1994
15
0
1
1
28
—
—
—
—
—
Peluso, Mike
D
1992–1993
81
15
10
25
318
—
—
—
—
—
Penney, Chad
LW
1993–1994
3
0
0
0
2
—
—
—
—
—
Persson, Ricard
D
2000–2002
206
11
32
43
148
13
0
1
1
19
Phillips, Chris
D
1997–2009
674
46
138
184
415
87
5
7
12
76
Picard, Alexandre R.
D
2008–2009
47
6
8
14
8
—
—
—
—
—
Picard, Michel
LW
1994–1996
41
7
14
21
24
—
—
—
—
—
Pitlick, Lance
D
1994–1999
228
11
25
36
190
20
0
1
1
21
Pothier, Brian
D
2002–2006
146
9
40
49
89
16
2
1
3
10
Preissing, Tom
D
2006–2007
80
7
31
38
18
20
2
5
7
10
Prospal, Vaclav
LW
1997–2001
213
34
77
111
114
16
0
4
4
4
Quinn, Dan
C
1993–1996
41
13
18
31
30
—
—
—
—
—
Rachunek, Karel
D
1999–2004
246
11
86
97
145
20
1
3
4
14
Raglan, Herb
RW
1993–1994
29
0
0
0
52
—
—
—
—
—
Ray, Rob
RW
2003–2004
11
1
0
1
18
—
—
—
—
—
Redden, Wade
D
1996–2008
838
101
309
410
576
94
12
34
45
55
Regin, Peter
C
2008–2009
11
1
1
2
2
—
—
—
—
—
Richardson, Luke
D
2007–2008
76
2
7
9
41
—
—
—
—
—
Rivers, Jamie
D
2000–2002
47
2
4
6
48
1
0
0
0
4
Robitaille, Randy
C
2007–2008
68
10
19
29
18
2
0
1
1
0
Roy, Andre
LW
1999–2002
193
13
16
29
462
7
0
0
0
18
Roy, Jean-Yves
RW
1995–1996
4
1
1
2
2
—
—
—
—
—
Rumble, Darren
D
1992–1994
139
9
22
31
177
—
—
—
—
—
Ruutu, Jarkko
D
2008–2009
78
7
14
21
144
—
—
—
—
—
Ruzicka, Vladimir
F
1993–1994
42
5
13
18
14
—
—
—
—
—
Salo, Sami
D
1998–2002
195
19
50
36
67
26
3
2
5
4
Saprykin, Oleg
LW
2006–2007
12
1
1
2
4
15
1
1
2
4
Sarault, Yves
LW
1998–2000
22
0
3
3
11
—
—
—
—
—
Schaefer, Peter
LW
2002–2007
315
53
105
158
130
53
5
15
20
34
Schastlivy, Petr
LW
1999–2004
107
16
22
38
26
1
0
0
0
0
Schubert, Christoph
D
2006–2009
268
23
42
65
194
31
0
2
2
34
Shannon, Ryan
RW
2008–2009
35
8
12
20
2
—
—
—
—
—
Shaw, Brad
D
1992–1995
149
11
53
64
93
—
—
—
—
—
Captain 1993–1994
Sillinger, Mike
C
2000–2001
13
3
4
7
4
4
0
0
0
2
Simpson, Todd
D
2003–2004
16
0
1
1
47
—
—
—
—
—
Smail, Doug
F
1992–1993
51
4
10
14
51
—
—
—
—
—
Smith, Jason
D
2008–2009
63
1
0
1
47
—
—
—
—
—
Smith, Zack
C
2008–2009
1
0
0
0
0
—
—
—
—
—
Smolinski, Bryan
C
2002–2006
171
39
63
102
97
35
6
11
17
12
Smyth, Brad
RW
2002–2003
12
3
1
4
15
—
—
—
—
—
Spezza, Jason
C
2002–2009
405
148
273
418
302
40
13
26
39
14
St. Amour, Martin
LW
1992–1993
1
0
0
0
2
—
—
—
—
—
Stillman, Cory
C
2007–2008
24
3
16
19
10
4
2
0
2
2
Straka, Martin
C
1994–1996
49
10
17
27
29
—
—
—
—
—
Tetarenko, Joey
RW
2002–2003
2
0
0
0
5
—
—
—
—
—
Thomson, Jim
RW
2002–2003
15
0
1
1
41
—
—
—
—
—
Tormanen, Antti
LW
1995–1996
50
7
8
15
28
—
—
—
—
—
Townshend, Graeme
RW
1993–1994
14
0
0
0
9
—
—
—
—
—
Traverse, Patrick
D
1995–2000
117
7
26
33
45
6
0
0
0
2
Turgeon, Sylvain
LW
1992–1995
152
47
41
88
185
—
—
—
—
—
Van Allen, Shaun
C
1996–2000
2003–2004
545
55
113
158
331
53
1
5
6
37
Van Drunen, David
D
1999–2000
1
0
0
0
0
—
—
—
—
—
Varada, Vaclav
LW
2003–2006
117
12
27
39
84
33
3
7
10
34
Vauclair, Julien
D
2003–2004
1
0
0
0
2
—
—
—
—
—
Vermette, Antoine
C
2003–2009
359
80
87
161
205
38
4
4
8
18
Vial, Dennis
D
1993–1998
176
3
14
17
625
—
—
—
—
—
Volchenkov, Anton
D
2002–2009
364
12
68
80
261
55
3
10
13
44
Von Stefenelli, Phil
D
1996–1997
6
0
1
1
7
—
—
—
—
—
White, Todd
C
1993–1995
130
58
86
144
78
39
8
3
11
16
Winchester, Jesse
C
2007–2009
77
3
15
18
35
—
—
—
—
—
Yashin, Alexei
C
1993–2001
586
218
273
491
222
26
6
9
15
20
Captain 1998–1999
Ylonen, Juha
C
2001–2002
15
1
1
2
2
12
0
5
5
2
York, Jason
D
1996–2001
232
18
69
87
180
14
1
3
4
10
Zamuner, Rob
LW
1999–2001
136
28
30
58
84
10
2
0
2
8
Zent, Jason
D
1996–1998
25
3
3
6
13
—
—
—
—
—
Zholtok, Sergei
C
1996–1998
135
22
29
51
35
18
1
3
4
0
Zubov, Ilya
C
2007–2009
12
0
2
2
0
—
—
—
—
—
References
Edit