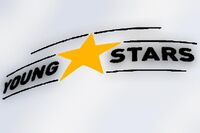 Lippe-Hockey-Hamm is an ice hockey club that plays in the Deutsche Regionalliga, Nordrhein-Westphalen group. The club was founded in 1998 as ASV Hamm; it was renamed the next season ESC Hamm, a name that lasted until the club adopted its current name in 2004.
The team is nicknamed the Young Stars.
Ad blocker interference detected!
Wikia is a free-to-use site that makes money from advertising. We have a modified experience for viewers using ad blockers

Wikia is not accessible if you've made further modifications. Remove the custom ad blocker rule(s) and the page will load as expected.