"Pronghorns" is the name of the sports teams of the University of Lethbridge which is located in Lethbridge, Alberta. Their home arena is The Nicholas Sheran Arena. They are members of the Canada West Universities Athletic Association (CWUAA) and Canadian Interuniversity Sport (CIS), now known as U Sports.
Lethbridge joined the CWUAA in the 1984-85 season. That was the season before the CWUAA merged with the GPAC.
The `Horns have won one conference title, in 1994. Under coach Mike Babcock they finished first then defeated both the Regina Cougars and Calgary Dinosaurs in 3 game series to win the conference championship. At the 1994 University Cup they defeated the Acadia Axemen and Guelph Gryphons to claim the national title.
Season-by-Season Records TableEdit
Notes:
The GPAC merged into the CWUAA in 1985-86.
The CWUAA played a two division format from 1996-97 to 2006-07: Mountain (M) and Great Plains (GP).
CommemorationsEdit
ChampionshipsEdit
UNIVERSITY
CWUAA - 1994
University Cup - 1994
University CupsEdit
Alternate Logos
Edit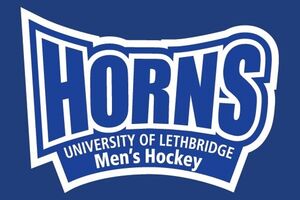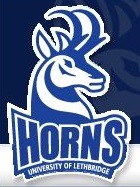 Canada West Team SitesEdit
Current Teams
Edit
Former Teams
Edit
National links:
Western links:
Other links:
Ad blocker interference detected!
Wikia is a free-to-use site that makes money from advertising. We have a modified experience for viewers using ad blockers

Wikia is not accessible if you've made further modifications. Remove the custom ad blocker rule(s) and the page will load as expected.