The La Ronge 89ers are a men's senior hockey team established in 2005.  The team was created in 2005 when the JRMCC Arena was completed.  The team name is taken from the year 1889 when the Lac La Ronge Indian Band signed the adhesion to Treaty Six under Chief James Roberts Band.  The team presently plays in the Beaver Lakes Hockey League.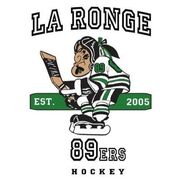 Ad blocker interference detected!
Wikia is a free-to-use site that makes money from advertising. We have a modified experience for viewers using ad blockers

Wikia is not accessible if you've made further modifications. Remove the custom ad blocker rule(s) and the page will load as expected.