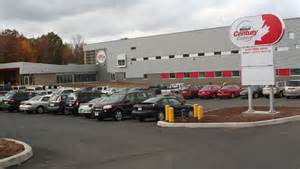 The Kings Mutual Century Centre is a multi-use recreational facility located in Berwick, Nova Scotia.  The facility opened in October 15, 2010.
The arena was the first phase of development.  Additional facilities have been built which include sheets of ice for curling and a swimming pool.
The facility's NHL sized rink is home to the Valley Wildcats of the Maritime Junior A Hockey League.
Ad blocker interference detected!
Wikia is a free-to-use site that makes money from advertising. We have a modified experience for viewers using ad blockers

Wikia is not accessible if you've made further modifications. Remove the custom ad blocker rule(s) and the page will load as expected.