Kenai River Brown Bears

City:
Soldotna, Alaska
League:
NAHL
Division:
West
Founded:
2007
Home Arena:
Soldotna Sports Center
Colors:
Green, Red, and Black
Owner(s):
Barry Schoenly
General Manager:
Nate Kiel
Head Coach:
Brent Agrusa
Franchise history
2007-Present:
Kenai River Brown Bears
The Kenai River Brown Bears is a Tier II Junior A ice hockey team in the North American Hockey League's West Division based in Soldotna, Alaska. The team joined the NAHL as an expansion team for the 2007-08 season, the team plays their home games at the 2,000-seat Soldotna Sports Center.
Future of Organization
Edit
Multiple published reports have the team moving to Wausau, Wisconsin after the 2016-17 season ends, as the team is reportedly deep in debt due to a financial crisis in the state of Alaska.  Some reports stated that the Fairbanks Ice Dogs organization had been helping the team out financially to keep them afloat as a team in Fairbanks would be less viable without a travel/scheduling partner.  Teams from Alaska have traditionally had to subsidize visiting teams travel expenses to stay in the continental U.S. based leagues they have played in. Other teams in the state have had their existence threaten such as the NCAA Division I Alaska-Anchorage Seawolves and the Alaska-Fairbanks Nanooks who were on the chopping block when the schools cut other athletic programs to keep the hockey teams going. The Alaska Aces of the ECHL announced in late February 2017 that the team was suspending operations due to the dire economic conditions in the state, which had caused many sponsorship agreements and season tickets not to be renewed with a decline in revenue of over $900,000 US.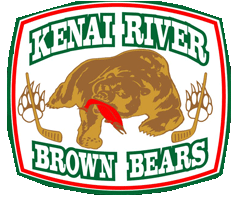 Season-by-season records
Edit
Season
GP
W
L
OTL
PTS
GF
GA
PIM
Finish
Playoffs
2007–08
58
12
38
8
32
144
257
1272
6th, South
Did not qualify
2008–09
58
14
36
8
36
165
249
1350
4th, West
Lost in 1st Round
2009–10
58
12
40
6
30
144
247
1045
4th, West
Lost in 1st Round
2010–11
58
27
24
7
61
189
191
1076
4th, West
Lost Div. Semifinals
2011–12
60
31
25
4
66
186
189
894
4th, West
Lost Div. Semifinals
2012–13
60
29
25
6
64
139
224
1115
3rd, West
Lost Div. Semifinals
2013–14
60
28
24
8
64
164
178
1181
4th, West
Lost Div. Semifinals
2014–15
60
16
42
2
34
132
244
963
5th, West
Did not qualify
2015–16
60
4
51
5
13
109
232
1351
6th of 6, Midwest Div.
22 of 22, NAHL
Did not qualify
External links
Edit
Ad blocker interference detected!
Wikia is a free-to-use site that makes money from advertising. We have a modified experience for viewers using ad blockers

Wikia is not accessible if you've made further modifications. Remove the custom ad blocker rule(s) and the page will load as expected.