Ad blocker interference detected!
Wikia is a free-to-use site that makes money from advertising. We have a modified experience for viewers using ad blockers

Wikia is not accessible if you've made further modifications. Remove the custom ad blocker rule(s) and the page will load as expected.

The
Kansas City Greyhounds
were a minor pro team out of
Kansas City, Missouri
. They played in the
American Hockey Association
from 1933 to 1940.
They were originally the Kansas City Pla-Mors from 1927 to 1933. The name was changed during the 1932-33 playoffs.
The Greyhounds won the playoff championship in 1933-34. They were sold due to falling attendance in 1940 to become the [[Kansas City Americans|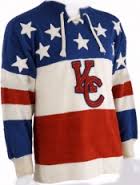 Americans]].
Season-by-Season Records
Edit
Season
Games
Won
Lost
Tied
Points
Goals
for
Goals
against
Standing
Playoffs
1933-34
48
26
18
4
52
106
87
1st
Won Final
1934-35
48
23
25
0
46
82
102
3rd
Lost Semi Final
1935-36
48
21
26
2
44
94
105
5th
1936-37
48
21
23
4
46
78
95
3rd
Lost Semi Final
1937-38
48
21
22
5
42
120
120
5th
1938-39
48
15
33
0
30
133
225
5th
1939-40
48
20
28
0
56
129
175
5th
Greyhounds who played in the NHLEdit