Ad blocker interference detected!
Wikia is a free-to-use site that makes money from advertising. We have a modified experience for viewers using ad blockers

Wikia is not accessible if you've made further modifications. Remove the custom ad blocker rule(s) and the page will load as expected.
Joel Norman Quenneville (born September 15, 1958, in Windsor, Ontario, Canada) is the head coach of the Chicago Blackhawks professional team. He is a former defenceman and former head coach of the Colorado Avalanche and St. Louis Blues.
As a player, Quenneville was drafted 21st overall by the Toronto Maple Leafs in the 1978 NHL Entry Draft. He has played for the OHA Windsor Spitfires, AHL New Brunswick Hawks, Toronto Maple Leafs, Colorado Rockies, New Jersey Devils, Hartford Whalers, AHL Baltimore Skipjacks, Washington Capitals and AHL St. John's Maple Leafs. He has also been a player/assistant coach of St. John's, head coach of the AHL Springfield Indians, and assistant coach of the Quebec Nordiques and Colorado Avalanche. He won the Jack Adams Award with the Blues in the 1999–2000 NHL season.
Quenneville won the Stanley Cup as an assistant coach with the Avalanche in 1996. He then moved to the Blues franchise, becoming head coach midway through the next season after Mike Keenan was fired. He led St. Louis to 7 straight playoff berths. In Quenneville's 8th season with the Blues, the team started poorly. Late in the year, St. Louis was in danger of missing the playoffs for the first time in a quarter century. As a result, Quenneville was fired.
Quenneville was hired to coach the Avalanche in June 2004, before the 2004–05 NHL lockout resulted in the season's cancellation. In his first year with the Avalanche, he led the team to the playoffs and a first round upset of the Dallas Stars. On March 25, 2007, Quenneville coached his 750th career game. He became one of only seven currently active coaches to reach 750 games as of the 2006–07 season. Quenneville reached his 400th coach win on October 26, 2007, in a 3-2 OT win in Calgary against the Flames. On May 9, 2008, the Avalanche announced that Quenneville was leaving the organization. Quennville was hired as a pro scout by the Chicago Blackhawks in September 2008.
On October 16, 2008, Quenneville was promoted to Head Coach of the Chicago Blackhawks, replacing former Blackhawk Denis Savard.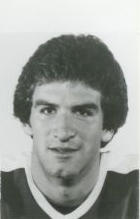 Career statistics
Edit
Playing statistics
Edit
Coaching record
Edit
Team
Year
Regular season
Post season
G
W
L
T
OTL
Pts
Finish
Result
STL
1996–97
40
18
15
7
-
(83)
4th in Central
Lost in first round (DET)
STL
1997–98
82
45
29
8
-
98
3rd in Central
Won first round (LA)
Lost in second round (DET)
STL
1998–99
82
37
32
13
-
87
2nd in Central
Won first round (PHX)
Lost in second round (DAL)
STL
1999–00
82
51
19
11
1
114
1st in Central
Lost in first round (SJ)
STL
2000–01
82
43
22
12
5
103
2nd in Central
Won first round (SJ)
Won second round (DAL)
Lost in conf. finals (COL)
STL
2001–02
82
43
27
8
4
98
2nd in Central
Won first round (CHI)
Lost in second round (DET)
STL
2002–03
82
41
24
11
6
99
2nd in Central
Lost in first round (VAN)
STL
2003–04
61
29
23
7
2
(91)
2nd in Central
(fired)
COL
2005–06
82
43
30
-
9
95
2nd in Northwest
Won first round (DAL)
Lost in second round (ANA)
COL
2006–07
82
44
31
-
7
95
4th in Northwest
Missed playoffs
COL
2007–08
82
44
31
-
7
95
2nd in Northwest
Won first round (MIN)
Lost in second round (DET)
CHI
2008–09
78
45
22
-
11
(104)
2nd in Central
Won first round (CGY)
Won second round (VAN)
Lost in third round (DET)
Total
937
483
305
77
52
External links
Edit
Links to related articles
<span/>