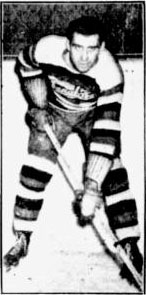 Joe Shack (b. December 8, 1915 in Winnipeg, Manitoba - d. May 5, 1987) was a Canadian professional ice hockey left winger who played 70 games in the National Hockey League for the New York Rangers in the 1942-43 and 1944-45 seasons. He scored 9 goals and 27 assists.
He coached the Swedish national team in 1955-56.
External links
Edit
Ad blocker interference detected!
Wikia is a free-to-use site that makes money from advertising. We have a modified experience for viewers using ad blockers

Wikia is not accessible if you've made further modifications. Remove the custom ad blocker rule(s) and the page will load as expected.