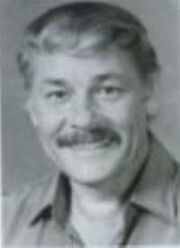 Jerry Buss is a scientist and real estate owner who owned the Los Angeles Kings for a time.
Buss bought the Kings from Jack Kent Cooke in 1979. He had also bought the NBA's Los Angeles Lakers and the Great Western Forum. He sold the Kings ro Bruce McNall in 1987.
Ad blocker interference detected!
Wikia is a free-to-use site that makes money from advertising. We have a modified experience for viewers using ad blockers

Wikia is not accessible if you've made further modifications. Remove the custom ad blocker rule(s) and the page will load as expected.