Ad blocker interference detected!
Wikia is a free-to-use site that makes money from advertising. We have a modified experience for viewers using ad blockers

Wikia is not accessible if you've made further modifications. Remove the custom ad blocker rule(s) and the page will load as expected.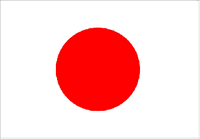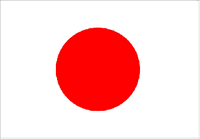 Welcome to the Japanese hockey portal
Your reference for ice hockey in Japan
There are 50 articles related to this portal.

Japanese Hockey Portal
Featured article
Yutaka Fukufuji (Japanese: 福藤 豊, Fukufuji Yutaka) (b. September 17th 1982 in Kushiro, Hokkaido, Japan) is a professional goaltender who plays in the Eredivisie for the Tilburg Trappers.

First Japanese goaltender ever drafted to the NHL (and "third" Japanese overall, the first two being the imaginary Taro Tsujimoto in 1974 and the real Hiroyuki Miura in 1992), Fukufuji was the Kings' eight round pick in the 2004 NHL Entry Draft, 238th overall. The Kokudo ice hockey team alumni has steadily improved since his arrival in North America and led the ECHL's Bakersfield Condors in 2004-05 in wins, GAA and shutouts with an impressive record of 27-9-5, 2.48 GAA and 3 shutouts. He then carried on his career next season with the Kings' ECHL's team, the Reading Royals, doing very well once again and playing two games with the AHL's Manchester Monarchs.

Fukufuji made history on December 15th 2006 when he became the first Japanese-born player to be assigned on an NHL team's active roster when he was called-up by the Kings on an emergency basis. He, however, didn't get the chance to play during that stint.

He made history once again on January 13th 2007. With Mathieu Garon sidelined with a broken finger, Fukufuji had been called up to serve as Barry Brust's back up. With Brust allowing 5 goals in two periods in a game against the St. Louis Blues, Kings' head coach Marc Crawford sent Fukufuji between the pipes to start the third period, thus giving him the chance not only to get his first NHL action in career, but also the very first by a Japanese born and trained player. He entered the game with the Blues leading 5-4 and played the whole third period (except for the last minute, where he was pulled). He blocked four of the five shots on him, and since he let in the winning goal to Denis Wideman, he was assessed the loss.

After two seasons in the ECHL with the Bakersfield Condors, Fukufuji joined the Destil Trappers of the dutch Eredivisie.

Japanese Hockey Greats
Here is a small sample of some of the best Japanese players to have hit the ice through history:
Yutaka Fukufuji
Takahito Suzuki
| width="35%" valign="top" |
Japanese hockey category tree
This is a tree of all the categories included within the Japanese hockey project:
|
Articles related to this portal should bear the label {{Japanese hockey portal}}