Hockey Northwestern Ontario

Joined IIHF
N/A
President
Address
Hockey Northwestern Ontario
216 Red River Road Suite 100
Thunder Bay, Ontario
Canada P7B 1A6
Telephone/Fax
Tel: (807) 623-1542
Fax: (807) 623-0037
Website
www.hockeyhno.com
Hockey Northwestern Ontario is an ice hockey federation responsible for the area of northwestern Ontario, roughly from west of Sault Ste. Marie, Ontario to the Manitoba border. It is operating under Hockey Canada.
It succeeded the Thunder Bay Amateur Hockey Association.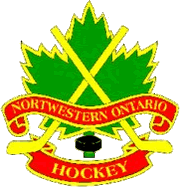 Ad blocker interference detected!
Wikia is a free-to-use site that makes money from advertising. We have a modified experience for viewers using ad blockers

Wikia is not accessible if you've made further modifications. Remove the custom ad blocker rule(s) and the page will load as expected.