Hockey Alberta

Joined IIHF
N/A
President
Address
Hockey Alberta
#1, 7875 - 48 Avenue
Red Deer, Alberta
T4P 2K1 Canada
Telephone/Fax
Tel: 403.342.6777
Fax: 403.346.4277
Email
info@hockeyalberta.ca
Website
www.hockey-alberta.ca
Hockey Alberta is an ice hockey federation in charge of governing hockey in Alberta, Canada. The federation is a member branch of Hockey Canada.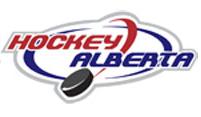 Ad blocker interference detected!
Wikia is a free-to-use site that makes money from advertising. We have a modified experience for viewers using ad blockers

Wikia is not accessible if you've made further modifications. Remove the custom ad blocker rule(s) and the page will load as expected.