Ad blocker interference detected!
Wikia is a free-to-use site that makes money from advertising. We have a modified experience for viewers using ad blockers

Wikia is not accessible if you've made further modifications. Remove the custom ad blocker rule(s) and the page will load as expected.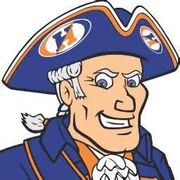 The Hobart Statesmen are the name of the athletics teams of Hobart College in Geneva, New York. It is a men's only college. The hockey team plays in the ECAC West, which is a NCAA Division III conference.
Hobart College is a brother school to William Smith College, both schools hockey programs are located out of the Geneva Recreation Complex Skating Rink aka"the Cooler" which is located near both campuses in Geneva, New York.
The Statesmen hockey program dates back to 1979-80 season.
The team has:
won the ECAC West regular season championship in 2003-04 and 2014-15
won the ECAC West conference tournament in 2004, 2012 and 2015. 
the team made NCAA division III tournament appearances in 2004 and 2015., the school did not participate in the 2012 tournament due to the conference only having five members (at the time) and not automaticly receiving a tournament bid with the championship as the threshold is a minimum of seven members for an automatic berth..